Condensed Corona Compilation
AUSTRIAN COMPETITION
Tuesday, September 22. 2020 – 20:00 @ Stadtkino im Künstlerhaus, approx. 100 min
In a trimmed down selection new Austrian films from 2019 and 2020 are competing for the "Radar Austria Award", the "Hubert Sielecki Award" and the "Angewandte Animation Award" for students.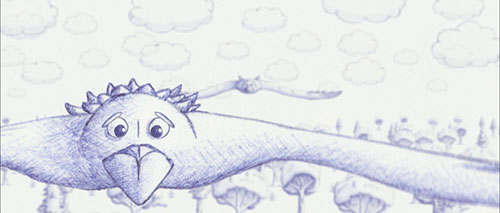 Cage | Page
Isidor Dietrich | 2019 | 1 min 43 sec | | AT
Two dentists are in conflict with each other because of their differences, but learn that they benefit from each other's quirks and overcome their ill will.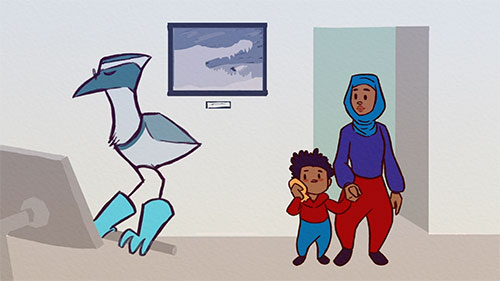 Capydent
Ana Caric, Marita Joy | 2019 | 3 min 37 sec | AT
The story focuses around a crow in a paper world who finds himself flying for its life to escape a bigger predator. Unexplainable things happen to the bird during the chase…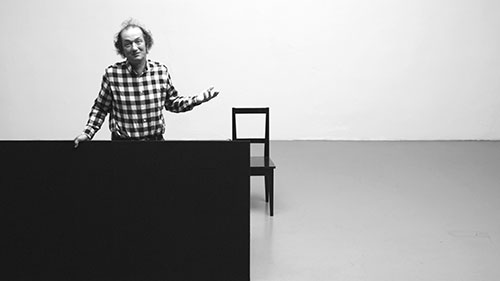 Don't Know What
Thomas Renoldner | 2019 | 8 min 7 sec | AT
Employing the method of single frame editing, primarily focused on sound, the realistic film image transforms into a surreal, structuralist and finally even abstract film. It creates a musical composition while experimenting with the human voice and transforming language into sound and music.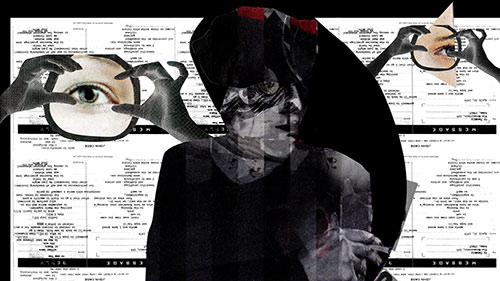 Fear Not
Anton Iakhontov (Patrick K.-H.), Andreas Karaoulanis (bestbefore) | 2019 | 4 min 24 sec | AT
New figurative abstraction, "Fear Not", by Patrick K.-H. and bestbefore, shares a story thread with music of Larhythmix – stylistic rabbit hole to go down.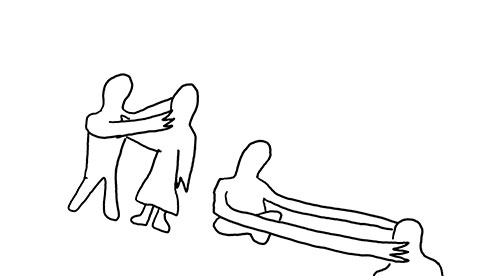 First
Nikolaus Jantsch | 2019 | 1 min 42 sec | AT
We are always special when we start: the lyrical text "First" works with descriptions and critical considerations of the current western world and consciously combines them with quotes from the classic lyrical canon and old myths from a time in which the world was still in order. Archaic images and an abundance of Quotes from fairy tale and legendary literature. The image of the beginning reverses as an important structural element and combines the different texts into a large, whole fabric.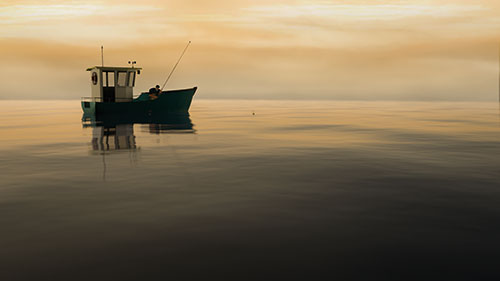 Fish for Life
Kerstin Blätterbinder, Lisa Gierlinger, Lukas Mathä, Victoria Wolfersberger | 2019 | 8 min 5 | AT
Fish for Life tells the story of Manolin, an outdated fisherman who lives in Norway. He has not caught anything in weeks. Manolin lives for his work. Unfortunately, he can no longer keep up with the new technology and also rejects it strictly.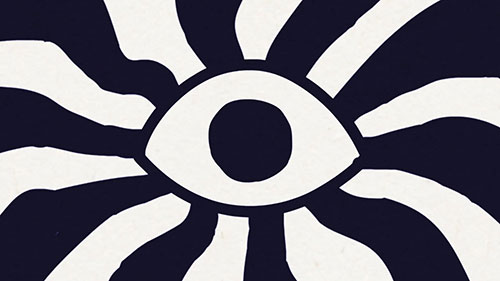 Hypnosis
Caroline Laa | 2019 | 52 sec | AT
Like hypnotized humans always make the same mistakes. It's a vicious circle, a loop with no escape.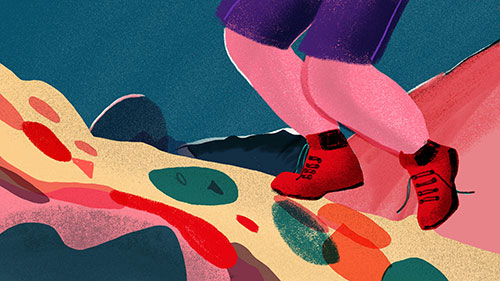 In Her Boots
Kathrin Steinbacher | 2019 | 6 min 3 sec | AT
Hedi is experiencing strange things. While her granddaughter is visiting, she suddenly embarks on a hiking journey, to the deepest parts of the Alps, revealing the reason for her devoted attachment to her hiking shoes.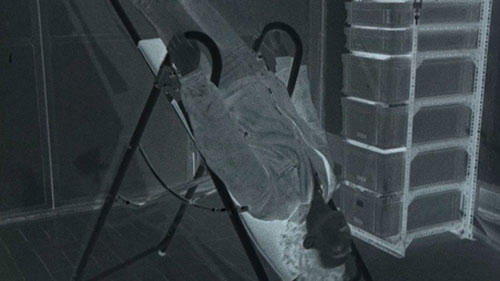 It wasn't Meant to Be Sexy!
Claudia Siefen-Leitich | 2019 | 2 min | AT
So this time we observe some male bodies, we will see nature, things that will turn us upside down. Things, a little weird now and then. But be sure within all this: it wasn't meant to be sexy.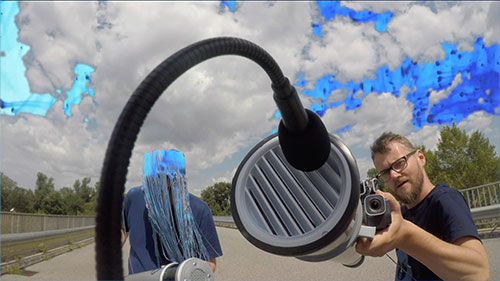 Nass Dym & Fire
Bartolotom – Aleksander Gabryś, Tomasz Manderla, Bartosz Sikorski | 2019 | 7 min | AT, PL
Neo surreal fighters use noise pipes to bring balance on earth.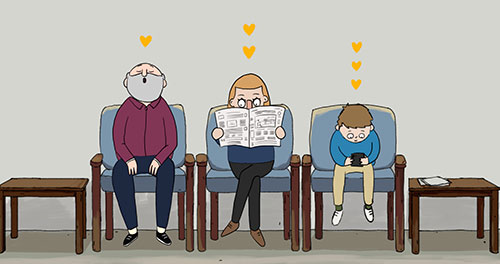 One Left
Sebastian Doringer | 2020 | 6 min 13 sec | AT
Several patients are waiting in a doctor's office to hear test results regarding their remaining lifetimes. In most cases, the allotted time is not as long as they had hoped for.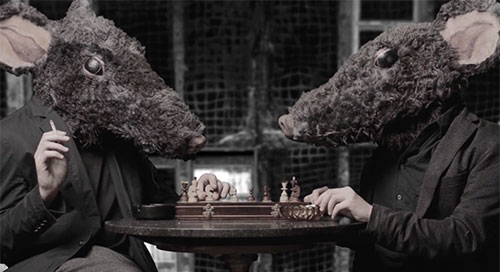 Rats in the Walls
Miryana Sarandeva | 2019 | 5 min 15 sec | AT
"Rats in the Walls" is a short animation that is inspired by one of H.P.Lovecraft's most gripping horror tales.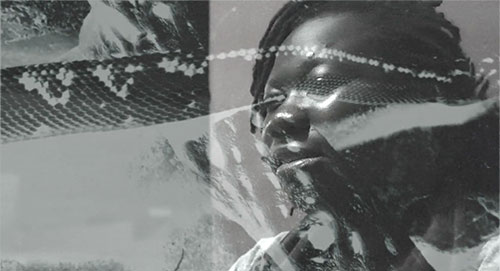 The past days
Romina Achatz | 2019 | 2 min 26 sec | AT
The film is a poem performed by Ghanaian, queer-feminist poet and artist Brenda Bakomora from Accra. Visual companions of her words are snakes- a symbol of love, seduction, death of the old and rebirth- as well as the short time of a blossoming flower.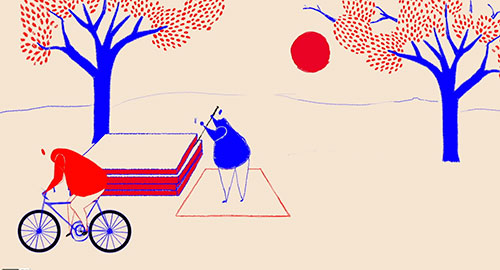 The Pea Heads
Shadab Shayegan | 2019 | 3 min 21 sec | AT
How neighbours are in relationship together and their problems.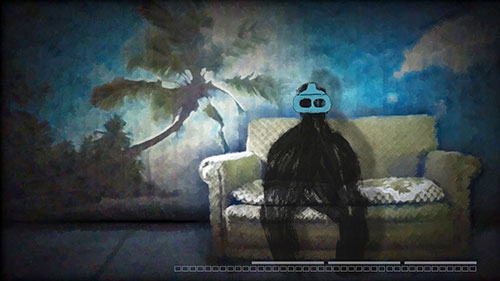 Time o´ the Signs
Reinhold Bidner | 2019 | 8 min 36 sec | AT
"Time o´ the Signs" is an experimental – narrative but also documentary – animation about digital time thieves of our time, media stupidities and ongoing daily routines.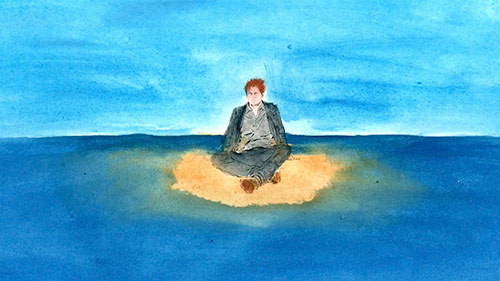 Up and down – the wheel goes round
Christopher Aaron | 2018 | 12 min 55 sec | AT
After a long journey of searching and straying around a man finds himself in a cycle from which there seems to be no way out.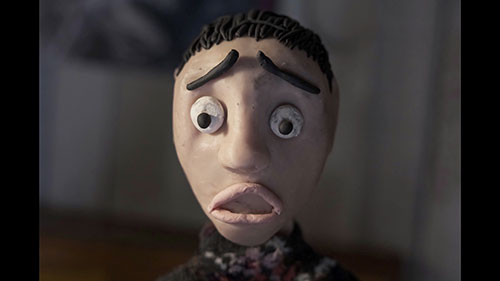 Wide Awake
Franz Lüpke, Andrej Haring, Cedric Baumann, Arman Ahgayan, Baris Tandogan | 2019 | 1min 45 sec / AT
The protagonist, a photographer, is helping his inspiration during a photo shoot with a white substance. Suddenly he can see reality in a different way. Is it not what it appeared to be?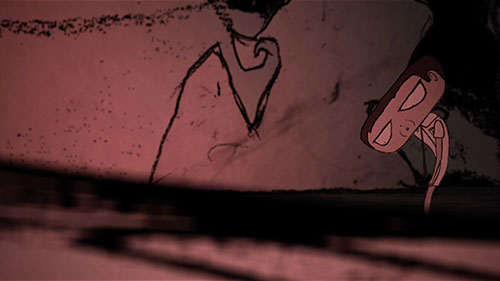 Wormholes
Felix Weisz | 2020 | 13 min 30 sec | AT
Worm Employee K is working happily for a finance corporation. Suddenly he receives an E-Mail which tells him that he is immediately fired. He goes into the basement to get his stuff from his locker. There he hears a very odd noise coming from the ventilation shaft.